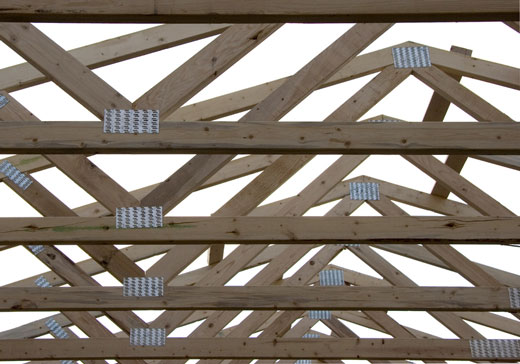 A close-up photograph of prefabricated trusses shows their detail. The roof trusses are shipped by large truck to the construction site, where they will be lifted into place by a construction crane. The pre-built trusses allow home construction to be completed at a much faster pace.
---
Copyright © 2011-[an error occurred while processing this directive] Prefab-Homes.us.
All rights reserved.

Prefabricated Trusses - Prefab Trusses