Prefab Homes > Prefabricated Home Photo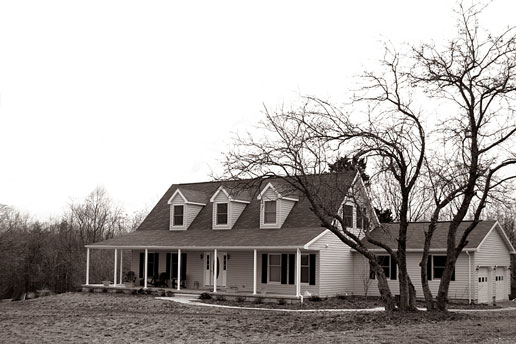 A prefabricated home, in the style of a colonial farmhouse, sits in the middle of a large yard. A dramatic tree looms in the foreground. Soon, a family will move into this house and fill the rooms and yard with laughter and love.
---
Copyright © 2011-[an error occurred while processing this directive] Prefab-Homes.us.
All rights reserved.

Black-and-White Prefabricated Home Photograph