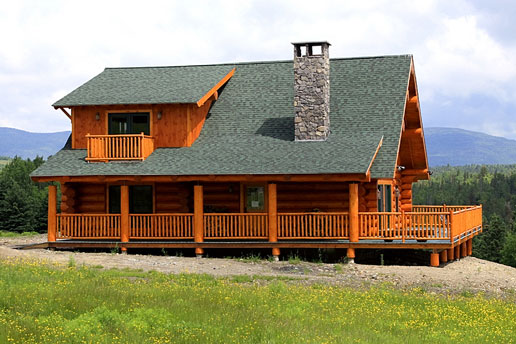 A two-story prefabricated log home is built on a rural lot, complete with pine trees. The large, sweeping porch allows the homeowners to enjoy mountain range views from all sides of the log home. A brick chimney ensures that the home stays warm and cozy during the winter months.
---
Copyright © 2011-[an error occurred while processing this directive] Prefab-Homes.us.
All rights reserved.

Two-Story Prefab Log Home