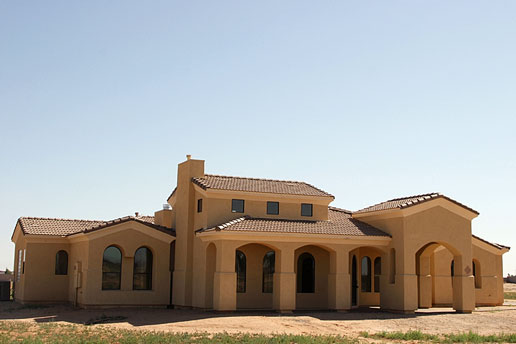 A large, prefabricated home, with a stucco exterior, is designed to be situated in the desert. The elongated windows allow the sun to stream in, while the large portico provides shade for those looking to get out of the sun.
---
Copyright © 2011-[an error occurred while processing this directive] Prefab-Homes.us.
All rights reserved.

Prefabricated Desert Home